Everyone,
I have a few frames that I'm not going to use and am happy to pass on to anyone who will put them to good use...
Firstly, a Malvern Star 26" cruiser.
Requires a weld repair to the rear stays as they have detached from the seat post. This frame is as heavy as they come so this shouldn't be an issue. Would make an interesting ride once done!
Secondly, a mid school free agent frame / fork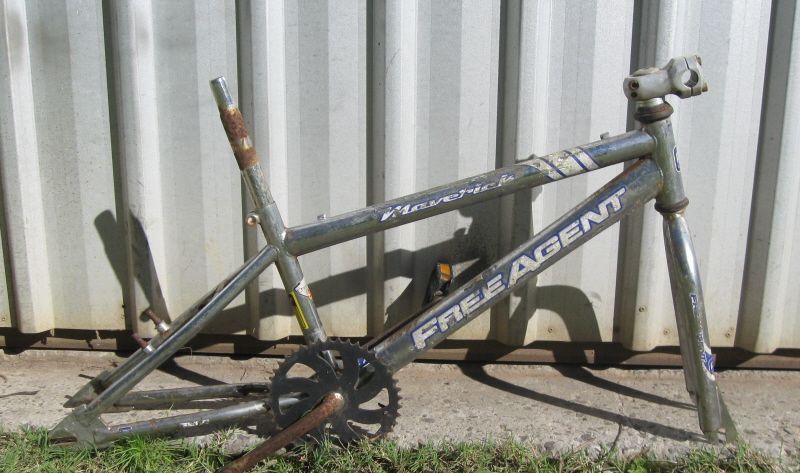 Cranks / pedals no good, but otherwise a good starter
Thirdly, a 25th Anniversary (1999) Mongoose project starter. I have the original stem to go with it too.
Next, a new school Haro frame / fork, again, project starter... (it's actually in good nick) Bars and stem to suit will go with it too
Lastly, a plain new school Mongoose
I am located in the Maitland, NSW region and travel regularly between The Central Coast, Newcastle and Maitland. Happy to throw any or all in the work ute and deliver them for nicks if you live in the region - shoot me a PM and we'll sort something out
Cheers,
Matt